Moving from Chicago to the North Shore?
Making the move from the city to the suburbs can be overwhelming with so many decisions to make. The Jerfita Team specializes in making the transition as Smooth as possible. We will work seamlessly with you to list your city home and position it for the best outcome while simultaneously getting the best property in your new location. How can we do this? I am glad you asked! We are a true team. We have expert agents who will guide you through the process. Our agents will work together so that you will be confident it will be a Smooth Move.
While listing in the city, our suburban agent will assist you in locating the perfect suburb and help you understand the market in your new area. From researching your particular needs to diving deep to scour the inventory on and off the market for the perfect fit. We will also help you understand the risks and rewards involved in writing an offer. Selling and buying at the same time involves not just finding the perfect property but protecting you with how that offer is written. Each situation is different;  such as will the offer be contingent on your home sale or mortgage? Are you willing to buy without selling? No worries, we will explain the options and give you solid advice.
Not only do we supply expert knowledge, we provide the tools to help you. Do you need a truck to move? Not a problem, use ours for free! Need expert painter or stager? Not a problem! We pride ourselves on being the expert facilitator, helping our clients feel confident that all of your questions and concerns addressed.
We offer a "Smooth Move Package" ... if you buy and sell with us you can choose from our list of "perks"!
The Jerfita Team – Smooth Move.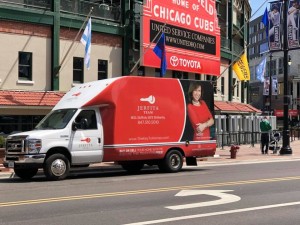 LET US MAKE YOUR MOVE EASY  +1 847 813 7700